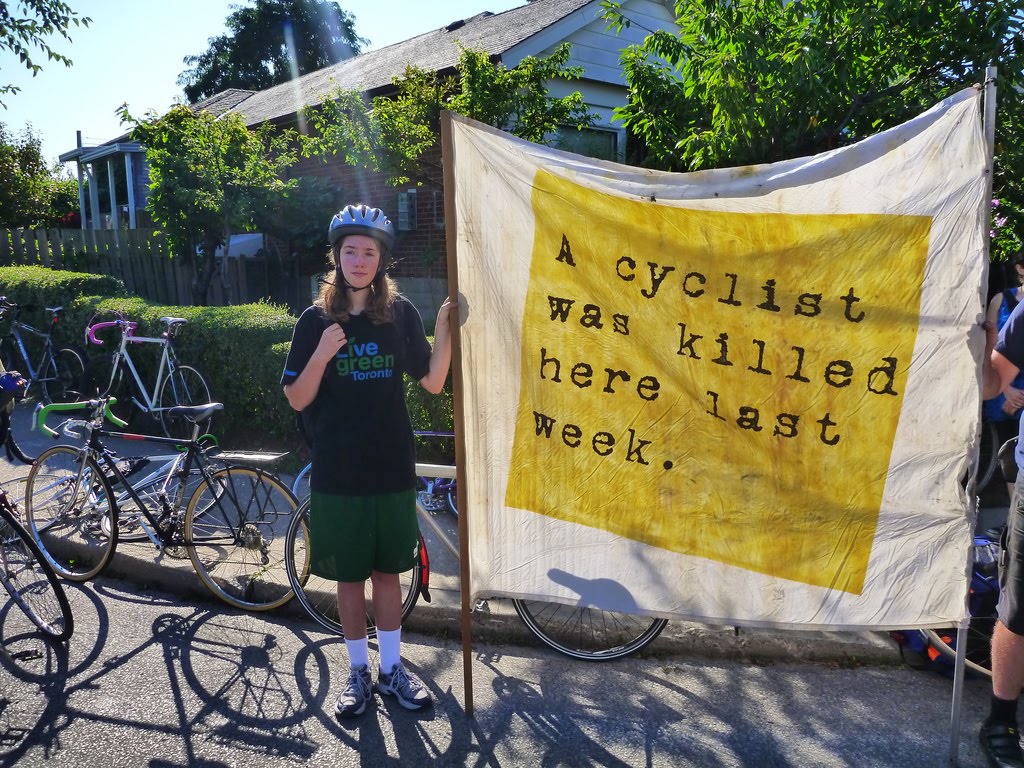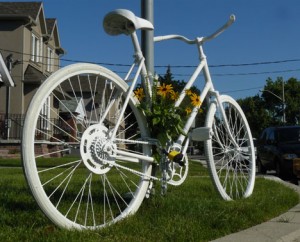 On Friday August 5, 2011, an 84 year old male cyclist was killed
at the intersection of Greenwood Avenue and Plains Road in East York.
The victim, Jack Roper, a Second World War veteran, had reportedly
discussed with friends the dangers of motorists not stopping at
the stop sign at this same intersection.
Advocacy for Respect for Cyclists (ARC) marks these deaths on our
roads with a memorial because those dying are our fellow cyclists.
It could happen to anyone, it could happen to any one of us.
It does not matter who was at fault in these deaths, nor their
place in society, what matters is that a cyclist has died.
ARC will hold a public memorial at 9:00 am, Friday August 12,
at the site of the crash.
Anyone on our streets is vulnerable, but special care must be taken for
the most vulnerable users of our roads, the cyclists and pedestrians.
Rather than giving in to the status quo of the automobile's hegemony,
Toronto needs to be moving towards a vision of streets that are for
all users. Improved bicycle infrastructure, and a better pedestrian
realm is of vital importance for our lives today, and for a better
City of Toronto of tomorrow.