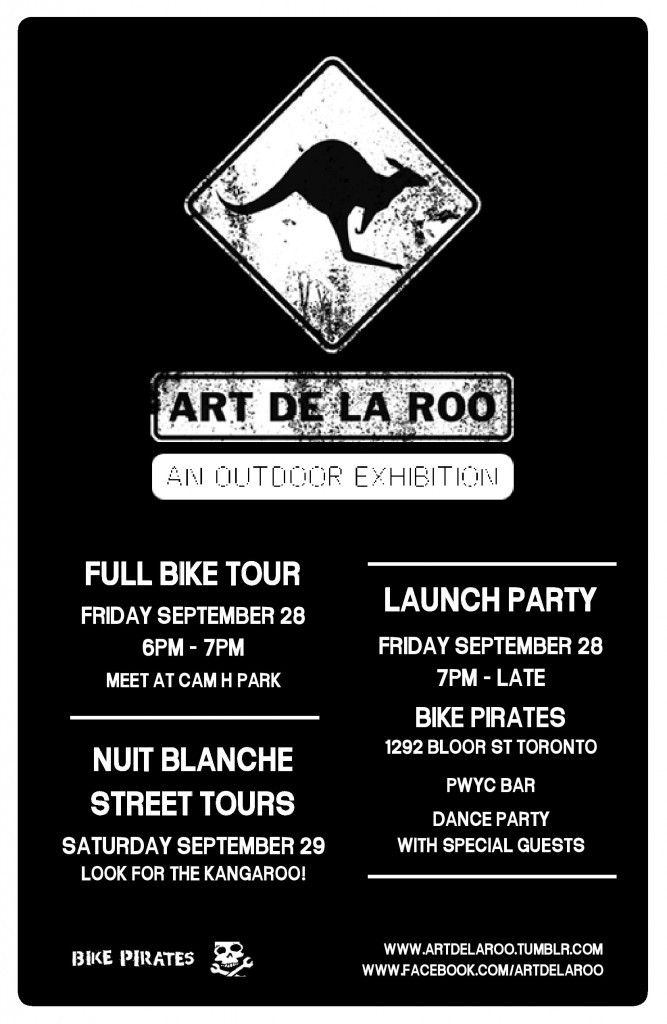 Join us for a guided night ride of Art de la Roo: an Outdoor Exhibition!
We will gather at 8pm on Friday September 28 at Queen Street and Dufferin Road on the north west corner. There is a great new public space, just under the bridge, you won't be able to miss us!
The tour will explore the exhibition, which is pasted in alleys, outside local businesses, and the rail path. All by cover of night. Make sure you have lights on your bike!
Following the ride will be our official launch party at Bike Pirates (1292 Bloor Street ) The completed map of the exhibition will be released as well as entertainment and music by some of Toronto's most talented performers and sexy music to follow.