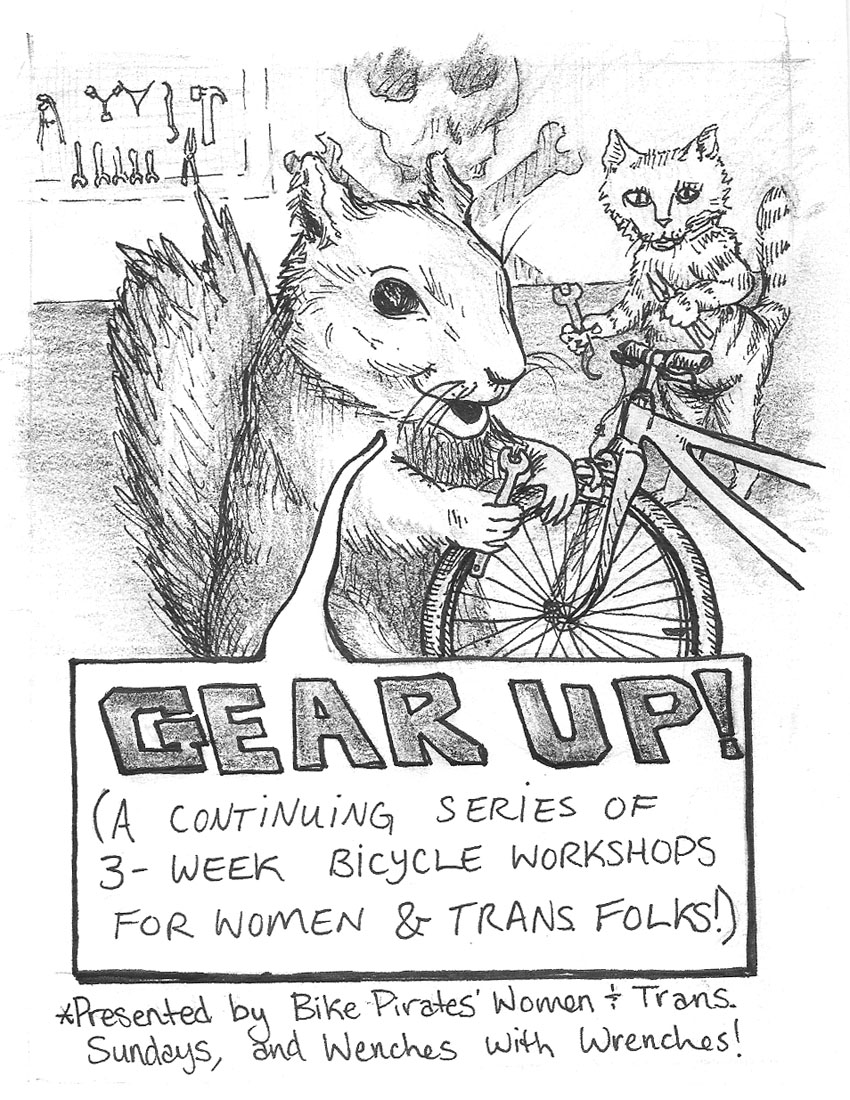 Bike Pirate's Women and Trans Sundays will be running our three week Gear-up workshops again this fall. There is a sign-up at the front desk of the shop. Interested folks can put their contact on it so we can send a reminder. They are drop-in and are PWYC suggested donation $5. They run from 6:30-8:30.
Week 1 – Sept 8th: Bike Anatomy and Flat Fix
Week 2 – Sept 15th: Brakes and Gears
Week 3 – Sept 22: Rotating Topic: Urban Riding skill share + bike ride
The space is reserved for Women and Trans folks only please.
We are wheelchair accessible.
See you there,
Sunday's crew