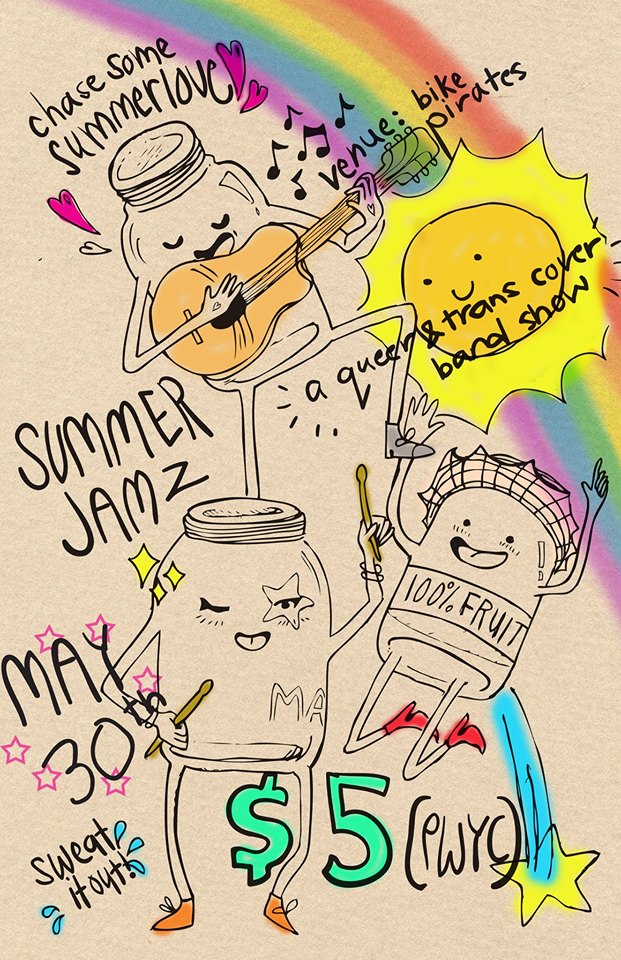 A cover band show is a place we create for you to bring yourself and your friends together, play music, sing songs, have some good old DIY fun!
$5 at the door or pay what you can. No one will be turned away for lack of funds.
Proceeds from the show go to the Abundant Bodies track at the Allied Media Conference.
Check out the details here: https://talk.alliedmedia.org/content/abundant-bodies-media
This space is prioritizing queer/trans people of colour, black, indigenous, women, disabled people and all those that are underrepresented and alienated from the music scene. Let's build our own beats to break down barriers and help create a music scene that aims to be safe, inclusive and empowering. Have no shame in your skill level. You can do it!
Contact radicalcoverbandshow.to@gmail.com for assistance finding people to play with, borrowing instruments and finding practice space.
More details about this event here: https://www.facebook.com/events/680367102026057/