Since Bike Pirates runs completely on donations, supporting our Indiegogo Campaign isn't just going to pay for our move and renovations. It will help us stay focussed on running the awesome programming that we do in our community year-round.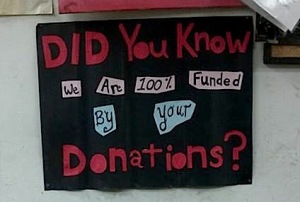 This includes:
– 28 hours of open shop DIY time every week
*including our successful Women & Trans Sunday program, going 6 years strong
– A community kitchen where meals are cooked for the whole shop
– Community events like movie nights, craft nights and bike rides
– Providing our space at no cost for community allies and grassroots organizations to run events and fundraisers.
– A cool anti-oppressive space where youth can fulfill their volunteer hours and learn mechanical skills.
– A monthly ASL Signing program we are set to launch once we have moved into our new space!
All of which are accessible on a Pay-What-You-Can basis!